Raj and Jasbir were excellent. They helped us with duct cleaning and humidifier. They had very good knowledge of all the systems and very patiently answered all my questions. Highly recommended.
Great and professional service. Raj was thorough with the whole process .
Raj and Navjot great service!!!
Marilyn Bradley
2023-11-21
Raj and Navjot were exceptionally professional. I have never been impressed by any duct cleaning company in the past but would recommend this team to anyone!
Raj and Jasbir from Unique providers did great work for duct cleaning. They were on time, guided us through the whole process and provided service with great competitive price. I would highly recommend them for duct-cleaning service.
Davor Karanovic
2023-11-16
Very happy with their duct cleaning service. They took photos before and after the job and you can really see and feel the difference. Raj and Jasbir are real pros, they explained to me every question that I had and gave me some advices for furnace. Never tried to up-sale or push for any extra expenses other than what was initially agreed upon. I highly recommend this company.
Raj and Jasbeer worked very professionally to clean the ducts and removed all the dirt.
Raj and Jasbir provided excellent services at our home. Please try them. Honest and hardworking.
Raj and jasbir had done a great job
Catherine Chan
2023-11-06
Raj and Navjot did they duct cleaning for my new house , service was very good and I saw the before and after picture , very clean , highly recommended!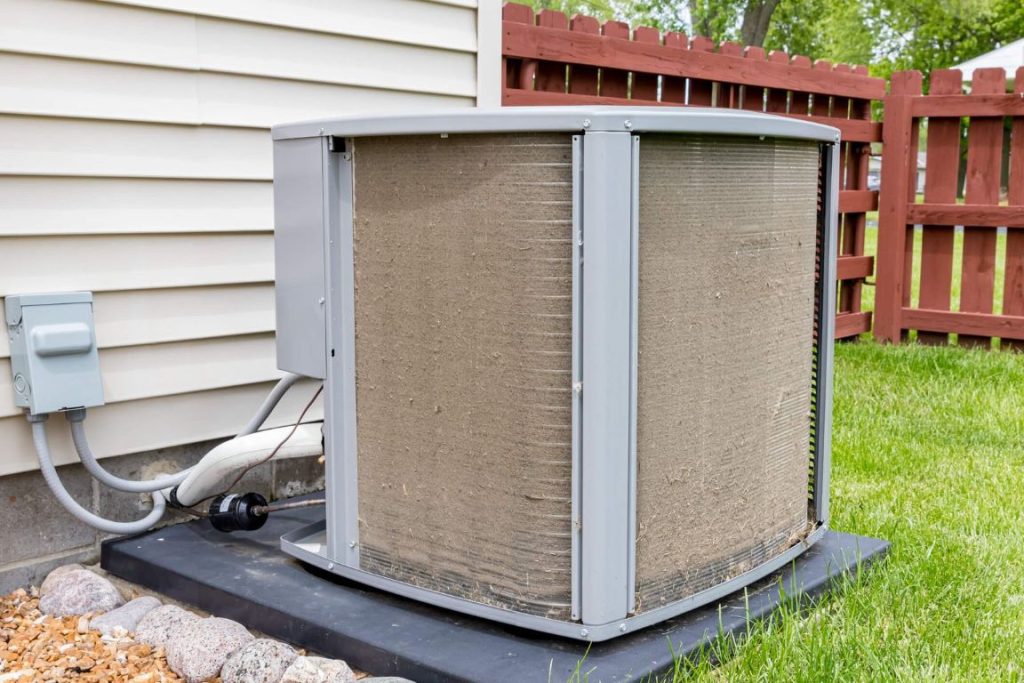 Best Condenser Coil Cleaning Service in Toronto, Mississauga, Brampton, Vaughan, Milton
At Unique Providers, we understand the critical role that your HVAC system plays in maintaining the comfort and air quality of your home or business. Central to this system is the condenser coil, which is responsible for releasing the heat absorbed from your indoor environment. Over time, these coils can become clogged with dust, dirt, and various outdoor contaminants, leading to decreased efficiency and longevity of your system. That's where we come in.
Why Choose Unique Providers for Condenser Coil Cleaning?
Expertise: With over 25 years of dedicated service in Toronto, Brampton, Mississauga, Oakville, Milton and GTA, our trained professionals have honed their skills in HVAC system maintenance, guaranteeing you the highest standard of service.
Comprehensive Cleaning: Our thorough cleaning process is designed to remove all contaminants from your condenser coils, restoring efficiency and optimizing performance.
Improved Efficiency: Clean condenser coils require less energy to cool your space, which can lead to lower energy bills and a reduced carbon footprint.
Extended Equipment Life: Regular coil cleaning can prevent system malfunctions and prolong the lifespan of your HVAC equipment.
Healthier Air Quality: A clean system reduces the risk of circulating pollutants and allergens in your space, promoting a healthier environment.
BEFORE AND AFTER INSPECTION
PROFESSIONAL AND AUTHORIZED
GREAT VALUE, NO HIDDEN COSTS
Our Condenser Coil Cleaning Process
Our professional technicians follow a meticulous step-by-step process to ensure that your condenser coils are cleaned to the highest standard:
Inspection: We start with a thorough inspection of your HVAC system to assess the condition of your condenser coils.
Safe Access: We carefully prepare the area to ensure safe access to the coils without damaging any part of the system.
Dirt and Debris Removal: Using specialized equipment, we gently dislodge and remove dirt, leaves, and debris that have accumulated on the coils.
Deep Cleaning: We apply a non-toxic, eco-friendly cleaning solution that is tough on grime but safe for your system and the environment.
Rinse and Dry: After the cleaning solution has done its job, we rinse the coils with water and ensure they are dry and free from residues.
Final Inspection: Our technicians perform a final inspection to ensure the cleaning is complete and that the system is functioning correctly.
Schedule Your Service Today
Don't let a dirty condenser coil compromise your comfort or your wallet. Contact Unique Providers today at (905) 456-8940 or schedule a service online at uniqueproviders.com. Our friendly team is ready to help restore efficiency and purity to your HVAC system with our professional condenser coil cleaning service.
Customer Satisfaction Guaranteed
We pride ourselves on delivering impeccable service with every job. Trust Unique Providers for all your HVAC cleaning needs, where exceptional service is our standard.