Raj and Jasbir were excellent. They helped us with duct cleaning and humidifier. They had very good knowledge of all the systems and very patiently answered all my questions. Highly recommended.
Great and professional service. Raj was thorough with the whole process .
Raj and Navjot great service!!!
Marilyn Bradley
2023-11-21
Raj and Navjot were exceptionally professional. I have never been impressed by any duct cleaning company in the past but would recommend this team to anyone!
Raj and Jasbir from Unique providers did great work for duct cleaning. They were on time, guided us through the whole process and provided service with great competitive price. I would highly recommend them for duct-cleaning service.
Davor Karanovic
2023-11-16
Very happy with their duct cleaning service. They took photos before and after the job and you can really see and feel the difference. Raj and Jasbir are real pros, they explained to me every question that I had and gave me some advices for furnace. Never tried to up-sale or push for any extra expenses other than what was initially agreed upon. I highly recommend this company.
Raj and Jasbeer worked very professionally to clean the ducts and removed all the dirt.
Raj and Jasbir provided excellent services at our home. Please try them. Honest and hardworking.
Raj and jasbir had done a great job
Catherine Chan
2023-11-06
Raj and Navjot did they duct cleaning for my new house , service was very good and I saw the before and after picture , very clean , highly recommended!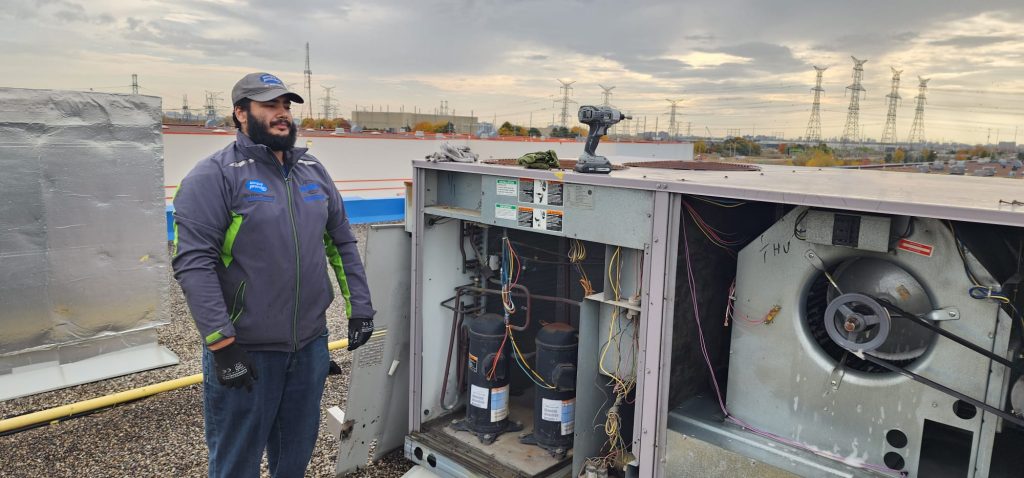 Rooftop Unit Cleaning Service in Toronto, Mississauga, Brampton, Vaughan, Milton, GTA
At Unique Providers in Mississauga, we specialize in comprehensive cleaning services for rooftop HVAC units. These units, vital for regulating the temperature and air quality of commercial and residential buildings, are often exposed to harsh environmental conditions. Regular cleaning and maintenance are essential for their optimal performance and longevity. Our team of skilled professionals is equipped to provide top-notch rooftop unit cleaning services to Toronto, Mississauga, Brampton, Milton, Vaughan and GTA, ensuring your system operates efficiently and effectively.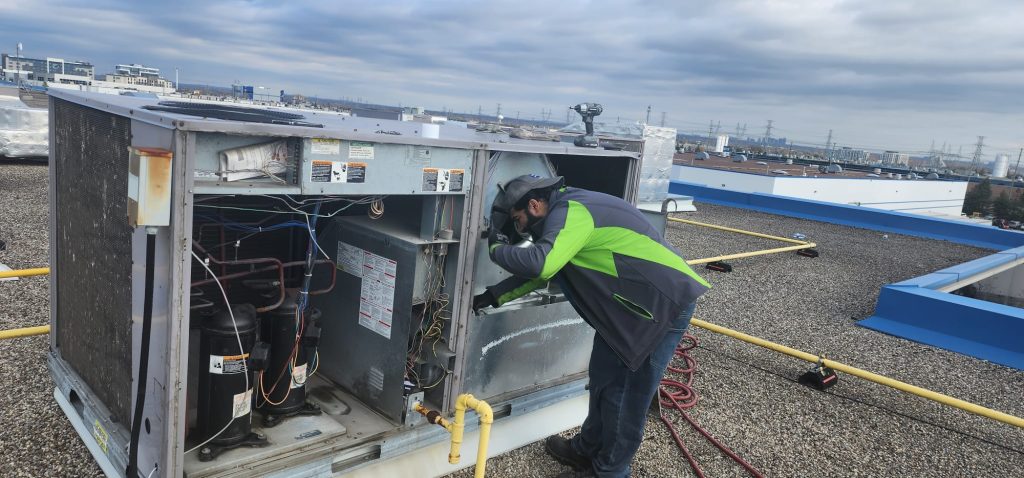 Why Unique Providers for Your Rooftop Unit Cleaning?
Expertise and Experience: With 25 years of experience in HVAC system maintenance, our team at Unique Providers brings a level of expertise that guarantees a thorough and effective cleaning service.
Customized Solutions: We understand that every rooftop unit has its unique challenges. Our services are tailored to meet the specific needs of your system, ensuring maximum efficiency and performance.
Enhanced System Efficiency: Regular cleaning of rooftop units prevents the build-up of dirt and debris, which can impede system performance and lead to increased energy consumption.
Prolonged Equipment Life: By maintaining cleanliness, we help prevent wear and tear on your rooftop unit, extending its lifespan and saving you money in the long run.
Improved Air Quality: A clean rooftop unit contributes to better indoor air quality by reducing the circulation of dust and pollutants.
BEFORE AND AFTER INSPECTION
PROFESSIONAL AND AUTHORIZED
GREAT VALUE, NO HIDDEN COSTS
Our Rooftop Unit Cleaning Process
Unique Providers follows a meticulous cleaning process to ensure your rooftop units are maintained to the highest standards:
Initial Assessment: Our team begins with a thorough inspection of your rooftop unit to understand its condition and specific cleaning requirements.
Safe and Secure Setup: We prioritize safety. Our technicians ensure that the workspace is secure and accessible, adhering to all safety protocols.
Comprehensive Cleaning: We use specialized tools and eco-friendly cleaning solutions to remove all forms of dirt, debris, and biological growth from your unit.
Detailed Inspection of Components: Our cleaning process includes a careful examination of filters, coils, fans, and other components to ensure they are free from obstructions and functioning correctly.
System Test Post-Cleaning: After cleaning, we conduct a system test to ensure that the unit is operating at its optimum level.
Final Report and Recommendations: Our team provides a detailed report of the cleaning service and offers recommendations for regular maintenance and best practices.
Book Your Rooftop Unit Cleaning Today
Ensure the efficiency and longevity of your rooftop HVAC unit with Unique Providers. Contact us at 905-456-8940 or visit our website at uniqueproviders.com to schedule your cleaning service. Our dedicated team is committed to providing the highest quality service and customer satisfaction.
Our Commitment to Excellence
Unique Providers is dedicated to delivering outstanding service with every project. Choose Unique Providers for professional and reliable rooftop unit cleaning services.