Raj and Jasbir were excellent. They helped us with duct cleaning and humidifier. They had very good knowledge of all the systems and very patiently answered all my questions. Highly recommended.
Great and professional service. Raj was thorough with the whole process .
Raj and Navjot great service!!!
Marilyn Bradley
2023-11-21
Raj and Navjot were exceptionally professional. I have never been impressed by any duct cleaning company in the past but would recommend this team to anyone!
Raj and Jasbir from Unique providers did great work for duct cleaning. They were on time, guided us through the whole process and provided service with great competitive price. I would highly recommend them for duct-cleaning service.
Davor Karanovic
2023-11-16
Very happy with their duct cleaning service. They took photos before and after the job and you can really see and feel the difference. Raj and Jasbir are real pros, they explained to me every question that I had and gave me some advices for furnace. Never tried to up-sale or push for any extra expenses other than what was initially agreed upon. I highly recommend this company.
Raj and Jasbeer worked very professionally to clean the ducts and removed all the dirt.
Raj and Jasbir provided excellent services at our home. Please try them. Honest and hardworking.
Raj and jasbir had done a great job
Catherine Chan
2023-11-06
Raj and Navjot did they duct cleaning for my new house , service was very good and I saw the before and after picture , very clean , highly recommended!
Most frequent questions and answers
Help to Stop Telemarketing Fraud…
If you have received an unsolicited call from someone claiming to be Unique Providers duct cleaning service, please call us now at 905-456-8940 as we do not solicit calls and would like to provide you with great service.
Top-Quality Duct Cleaning Services in Caledon by Unique Providers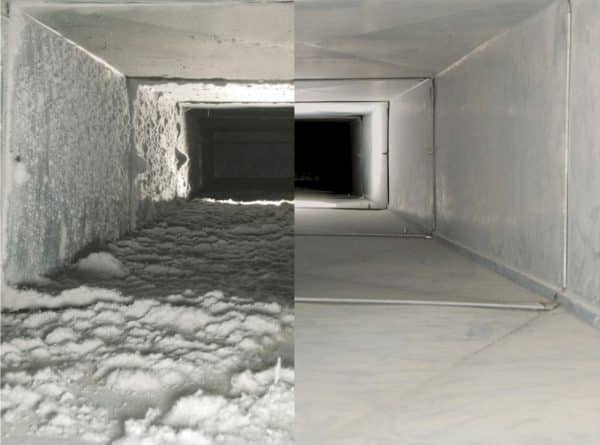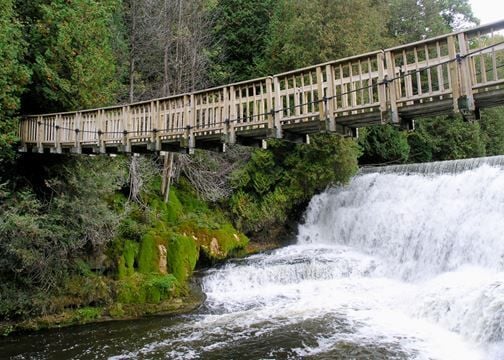 Why Clean Air Ducts Are Essential
Your HVAC system's ductwork can accumulate dust, dirt, and other contaminants over time, which can significantly impact your indoor air quality. Poor air quality can cause respiratory problems, allergic reactions, and other health issues. Additionally, clogged air ducts can restrict airflow, reducing the efficiency of your HVAC system and increasing energy costs.
Our Comprehensive Duct Cleaning Services in Caledon
At Unique Providers, we provide a comprehensive range of duct cleaning services to help improve your indoor air quality and the efficiency of your HVAC system. Our services include:
Air Duct Cleaning: Our experts will inspect your ductwork and provide a thorough cleaning using advanced equipment to remove any dirt, dust, mold, or other contaminants.
Furnace Cleaning: We offer furnace cleaning services to remove any dirt or debris present in your furnace, ensuring optimal performance and improved air quality.
Air Filter Replacement: We recommend replacing your air filters every three months or more frequently if you have pets or allergies. Our air filter replacement services ensure that the air circulating through your ducts is clean and healthy.
AC Coil Cleaning: Dirty AC coils can reduce the efficiency of your HVAC system and impact the air quality in your property. Our AC coil cleaning services remove any dirt or debris that may be present, ensuring optimal performance and improved air quality.
Dryer Vent Cleaning: Our experts provide a deep cleaning of dryer vents to remove any lint, dust, or debris that may be clogging your dryer vent. This service helps prevent fires and ensures that your dryer is working efficiently.
HEPA Filtration System: Our HEPA Filtration System can be installed to improve the air quality in your property by trapping 99.97% of airborne particles and contaminants that may be present.
Why Choose Unique Providers for Duct Cleaning Services in Caledon
With so many duct cleaning companies to choose from in Caledon, it can be challenging to find the right one for your needs. Here are some reasons why Unique Providers stands out:
Expertise: Our team of experts has over 25 years of experience in the industry and is highly skilled in all aspects of duct cleaning.
Certifications: We are NADCA-certified, which means we follow the industry's highest standards and best practices for HVAC system cleaning.
Equipment: We use high-end cleaning equipment to ensure that your air ducts are thoroughly cleaned.
Competitive Pricing: We offer competitive pricing to ensure that you get the best value for your money.
Fast and Reliable: We provide fast and reliable services across Caledon, so you don't have to worry about any delays.
Customer Satisfaction: We have over 20,000 satisfied customers who have benefited from our high-quality services. You can read their reviews on our social channels.
Hire Unique Providers for Top-Quality Duct Cleaning Services in Caledon
At Unique Providers, we take pride in providing our customers with the highest quality duct cleaning services in Caledon. We are committed to ensuring that your property has clean and healthy air, and your HVAC system is working efficiently. Contact us today to schedule an appointment and breathe easier tomorrow.
Why Our Users Love Unique Providers' Services
You Deserve One Of Our Best Service
with 25 years of duct cleaning experience