Manoj was prompt, professional and provided knowledgeable service.
Manoj arrived on time and he and his assistant worked quickly and efficiently getting my duct work cleaned. He showed me before and after pictures. Wow what a difference! I highly recommend them!
I was very happy with the service provided by Raj. I would,most rcomend their services.
Karishma Kuruvilla
2021-11-10
I have been using unique providers for 5 years now and would recommend their services. They recommended and performed sanitization, replaced my humidifier evaporator coil and cleaned my ac coil upon arrival in addition to cleaning air ducts. Very professional and knowledgeable company!
Great service, showed up on time. Very professional.
Manoj and his team came at house were very professional did my duct and dryer cleaning and I am shocked to see the results. Thanks to them. Will refer them for sure.
Deusdedit Elmer Maquiling
2021-11-05
I will highly recommend this company based on my experience with the duct, furnace, coil cleaning and sanitizing services provided recently. The work the team consisting of Ranjoph, Ramiro and Abdul Rashid was done diligently.
William Saldanha
2021-11-05
Manojand his team did great job best workmen ship. Very satisfied from the duct cleaning. Thanks
Great work done by Ramiro And Ranjodh ….very nice people …highly preferred
Great services provided by Raj. He was detailed and prompt.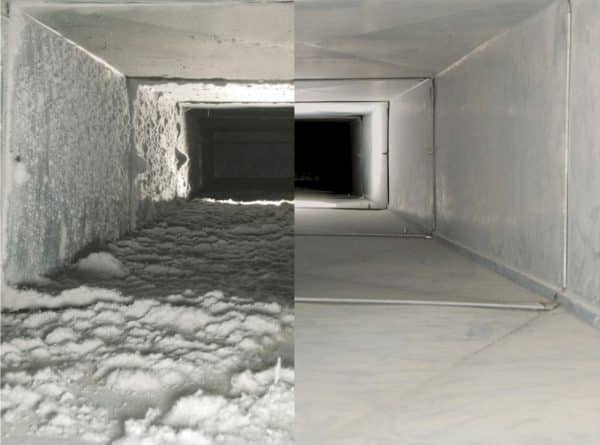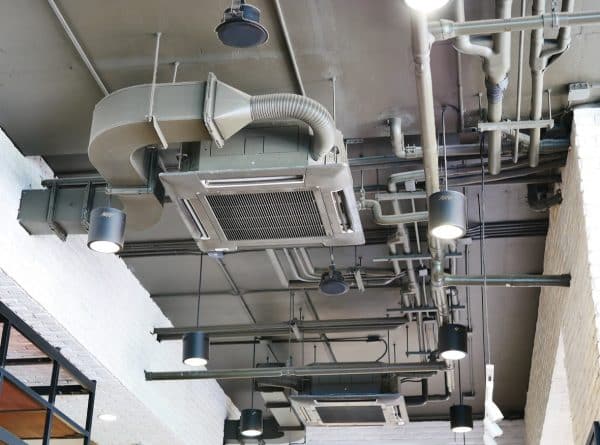 Duct Cleaning in Oakville
Breathe Clean : Air Duct Cleaning in Oakville
Dirty ducts are the breeding ground for molds, mildews, and bacteria. It pollutes the air quality inside and affects your health. Air-borne pollutans circulating around your home makes you sick and takes a toll on your health. From allergies to asthma, inhabitants can get a lot of health issues by airborne particles. 
Duct cleaning services offered by Unique Providers promises improved air quality and increased efficiency of the HVAC system. You'll breathe easier and experience a significant reduction in the electricity bills. 
Our skilled, NADCA-certified technicians will carry out thorough inspection to identify the core problem and accordingly chalk out a cleaning procedure. Following an inspection, they execute a deep cleaning of the HVAC System, which includes the following: 
Air Purification & HVAC System Disinfection 

Deep Cleaning of Air Ducts

Bacteria & Mold Prevention

HEPA Vacuum Cleaning 

Coil Cleaning Services

Compartmental Cleaning of Ducts

Enhancing the operational efficiency of the ducts
Keep in mind that a clean and pollutant-free air duct system is less likely to malfunction and may even last longer. 
Why Air Ducts Are Prone to Accumulate Dirt and Grime?
Small and narrow ducts through which air passes air ducts attract dirt and grime during the process. Over time pollutants accumulate along with the dirt and grime. They stick right inside the duct walls, which contaminates air thus contributing to breathing issues, coughs, and several respiratory diseases.
Unique Providers Services
Consider Spring Season to Clean Air Ducts
While a two-year gap is considerable between the duct cleaning sessions, a yearly session might require if your HVAC system is exposed to pollution. But, it is also recommended that the system is not working at the highest efficiency, it needs cleaning. If you feel that the airflow is restricted, it means you need a deep vent cleaning. 
However, a timely inspection of the duct can help you understand when it needs cleaning. 
For commercial properties, a yearly cleaning is highly recommended. Since these systems cover an extended area, they tend to attract dirt and grime more easily than the others. As a result, they need frequent cleaning. Places like schools, colleges, offices, gyms, and malls should check their ducts regularly by expert service providers. A three-year break between cleaning is fine, but keeping a regular check of the HVAC system can help you understand when to call the commercial duct cleaners. 
Occasions Where Air Duct Cleaning is Mandatory!
If you are buying a new home that was vacant for a long time, get the air ducts cleaned before moving in. It was vacant for a long time, and chances are the air ducts are blocked. Cleaning it before moving in can keep it free from contaminants. And you get improved air quality when you get in. 

When your naughty pets move around the house, their hairs often block the ductwork. It restricts the proper functioning of the HVAC systems. Without deep cleaning, your systems won't get back to their former efficiency. 

With kids and asthmatic patients at home, it's wise to clean air ducts at regular intervals. It will keep the risk factors of infections at bay.
Following disasters like fire damage or so, make sure that you get the air ducts cleaned properly, right after the restoration. Air-borne contaminants can easily obstruct the ducts. Even if there's less amount of dirt clogging the ducts, contaminants can be there. Deep cleaning can help in this situation.
Ready to Leverage the Unique Advantages?
Being 25 years into the service of air duct cleaning, we promise you the better air quality in the most hassle-free manner.
Improving air quality for two decades
Remember the air we breathe plays a key role in affecting our health in a negative and positive manner. In families where elders and kids live, air duct cleaning is a must. Also, families with allergic patients live must get their air ducts cleaned on a regular basis. Hiring a NADCA recommended company for air vent cleaning can ensure you 100% lint removal so that you can breathe fresh.
Safety is Everything
You must know that clogged pores are the breeding ground of contaminants and air-borne pollutants. Also, it's a source of house fires. Cleaning the air ducts helps in the removal of lints and grime. Thus, a timely cleaning will keep your home and office safer by removing the source of this hazard.
High-Quality Service at an Affordable Price
When it comes to duct cleaning in Oakville, people look for inexpensive service providers. But, they should focus on getting top-notch services at an affordable price, which we offer at Unique Providers. You can compare the price always, but we bet that ours is the best service at a truly competitive price range. Give us a call for regular servicing as well, so that you don't need to bear a high cost for situations like A/C unit breakdowns or furnace overheating. Getting us hired for dryer vent cleaning can help you avoid premature replacement. Moreover, our cleaning service ensures optimum energy efficiency, while reducing your energy bills.
A Happy and Contaminants Free Ambiance
Air-borne particles are mostly responsible for causing poor sleep and allergy-induced diseases. Also, it leads to weaker lungs, fatigue, and more. To keep you protected from this, all you need is clean air, which we can provide by offering a comprehensive duct cleaning service.