Manoj was prompt, professional and provided knowledgeable service.
Manoj arrived on time and he and his assistant worked quickly and efficiently getting my duct work cleaned. He showed me before and after pictures. Wow what a difference! I highly recommend them!
I was very happy with the service provided by Raj. I would,most rcomend their services.
Karishma Kuruvilla
2021-11-10
I have been using unique providers for 5 years now and would recommend their services. They recommended and performed sanitization, replaced my humidifier evaporator coil and cleaned my ac coil upon arrival in addition to cleaning air ducts. Very professional and knowledgeable company!
Great service, showed up on time. Very professional.
Manoj and his team came at house were very professional did my duct and dryer cleaning and I am shocked to see the results. Thanks to them. Will refer them for sure.
Deusdedit Elmer Maquiling
2021-11-05
I will highly recommend this company based on my experience with the duct, furnace, coil cleaning and sanitizing services provided recently. The work the team consisting of Ranjoph, Ramiro and Abdul Rashid was done diligently.
William Saldanha
2021-11-05
Manojand his team did great job best workmen ship. Very satisfied from the duct cleaning. Thanks
Great work done by Ramiro And Ranjodh ….very nice people …highly preferred
Great services provided by Raj. He was detailed and prompt.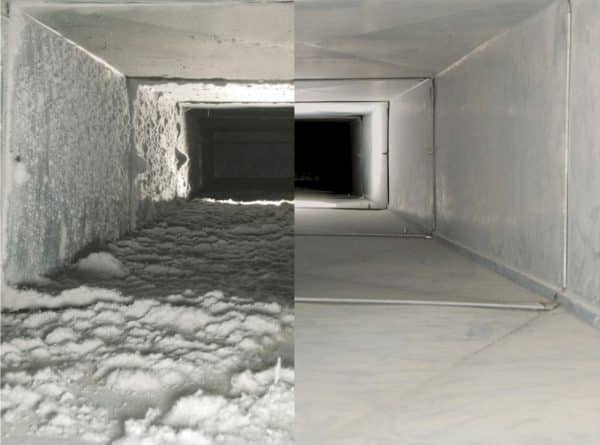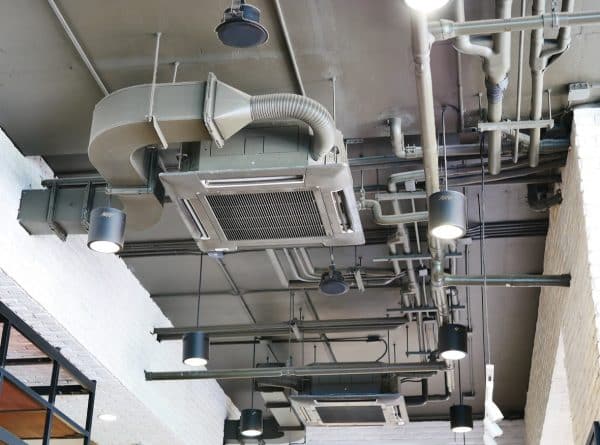 Best Air Duct Cleaning Services in Richmond Hill, ON by NADCA Certified Company
Duct Cleaning Service in Richmond Hill
With the summer just around the corner, what every individual requires is assurance that they will acquire relief from the scorching heat. To do that, what one requires is a fully functional air conditioner. With that being said, it is time for you to get your duct inspected to get rid of any abnormalities that can stand between you and the breath of fresh, cold air. 
Unique Providers is a NADCA-certified company that specialises in an in-depth duct cleaning session aimed at removing mould, mildew, the clogged dirt from the essential parts of the ducts. With 25+ years of experience and up to 20,000 satisfied customers, Unique Providers have been hailed as an expert in providing duct cleaning services in Richmond Hill. 
However, we have been operating across the country with countless experts solely based on trust. We aim to deliver satisfaction at a limited time, and a limited amount with the highest quality materials and essential equipment by putting tactical methodology to work. 
Our thorough cleanup session was done with premium and technically advanced equipment that ensures that the air you breathe is rid of any airborne contaminants improving the quality of your surroundings. 
Let's See The Duct Clearing Services We Provide To The People Of Richmond Hill, ON Residential and Commercial
As we have already mentioned, we have assisted over 20,000 happy customers all over the country. With 20+ years of experience in the bag, we have decided to expand our niche in terms of the services provided. We cover a range of cleaning services for commercial and residential clients. Therefore, you can book us to seek assistance on the following matters, 
Duct Cleaning

Residential Air Duct Cleaning

Commercial Air Duct Cleaning

Furnace Cleaning

AC Coil Cleaning

Aeroseal

Home and Office Sanitization

Carpet Cleaning

Dryer Vent Cleaning

Filter Maintenance

Industrial Duct Cleaning

Pest Control Services
Expert Residential and Commercial Duct Cleaning Services from Unique Provider
Reasons to Hire Us For Residential and Commercial Duct Cleaning Services In Richmond Hill, ON:
One of the major reasons why our clients have decided to stick with us is the mechanism and scientifically backed methods of cleaning that we have adopted. However, apart from that, we have a lot to offer. 
A team of qualified individuals will be sent to your house to assess the air conditioner so that an appropriate solution can be garnered. 

The rate of the services will undoubtedly be cheaper than the competitors. 

Our team of certified experts will do the task quickly. 
These are the characteristics that many of our clients use to describe us, moreover, these are the facts that helped us fulfil about 20,000 projects done. We aim to ensure that you get served with a service worthy of the money you are splurging.
Don't Know When To Call Us? Contact Us When You See The Following Sign,
When you see vents and ducts clogged: Vents and ducts get clogged with dust and debris and it is one of the major signs that tell you to call the professionals. The presence of a small puff of dust as the HVAC system starts running is another giveaway of the fact that your air conditioner requires cleaning. Normally, ducts do not release any visible dust or debris when the cooling system is going on, and the air starts flowing through. Therefore, visible just clearly stands for the fact that you have dusty air registers. 
When the filters are clogged: Apart from the ducts, your filters are prone to get clogged as well. If you need to change the cooling system continuously, then rest assured that it is an indication of a deeper running issue. However, it shouldn't get clogged only after a few days of replacement. If they do so, this is a sign that you need to check on the air ducts. It is recommended that you change your air filter at least a few months later. Keep in mind that the filter traps dust, debris, pollen, pet dander and other airborne contaminants during summer and other seasons. With the help of such a thorough cleaning session, you will benefit from it. 
When you get bad odours: Another sign that you need to mind is the presence of a bad odour. The presence of debris in the system could give rise to bad odours. If you experience an unpleasant smell in the home and can't find the source, then rest assured that it must be emanating from the air duct system. You should get up close to all the air registers to get a good sniff to verify these suspicions. Or, you can hire us to inspect the air ducts for anything that could be emitting a bad smell.
Ready To Book An Appointment With Us?
Now that you know the signs that will help you understand that you have an ongoing issue with your ducts, and are aware of our range of services, contact us when the need arises. For duct cleaning services in Richmond Hill, give us a call at 905-456-8940, or reach us via mail with the issue you have been facing at info@uniqueproviders.com. We will offer you an inspection session upon which the cleaning process will be based.