Manoj was prompt, professional and provided knowledgeable service.
Manoj arrived on time and he and his assistant worked quickly and efficiently getting my duct work cleaned. He showed me before and after pictures. Wow what a difference! I highly recommend them!
I was very happy with the service provided by Raj. I would,most rcomend their services.
Karishma Kuruvilla
2021-11-10
I have been using unique providers for 5 years now and would recommend their services. They recommended and performed sanitization, replaced my humidifier evaporator coil and cleaned my ac coil upon arrival in addition to cleaning air ducts. Very professional and knowledgeable company!
Great service, showed up on time. Very professional.
Manoj and his team came at house were very professional did my duct and dryer cleaning and I am shocked to see the results. Thanks to them. Will refer them for sure.
Deusdedit Elmer Maquiling
2021-11-05
I will highly recommend this company based on my experience with the duct, furnace, coil cleaning and sanitizing services provided recently. The work the team consisting of Ranjoph, Ramiro and Abdul Rashid was done diligently.
William Saldanha
2021-11-05
Manojand his team did great job best workmen ship. Very satisfied from the duct cleaning. Thanks
Great work done by Ramiro And Ranjodh ….very nice people …highly preferred
Great services provided by Raj. He was detailed and prompt.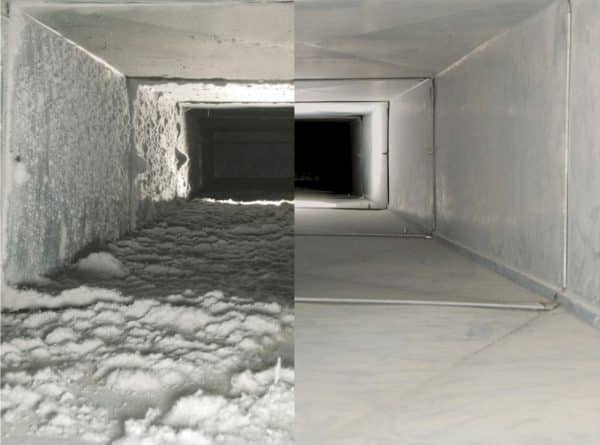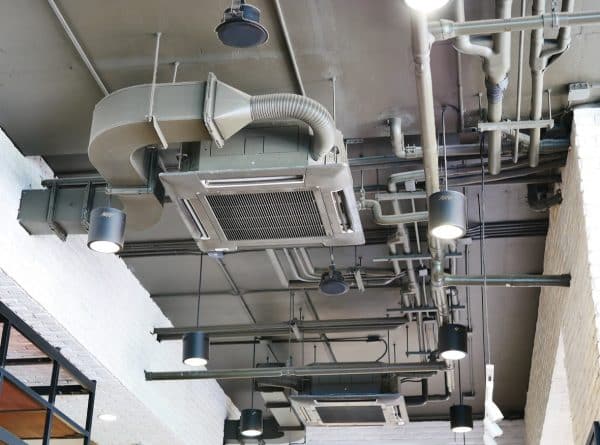 Professional Duct Cleaning in Toronto by Canada's No.1 Company
Is your HVAC system suddenly out of the hack? Clogged air vents posing a health threat? Get professional duct cleaning in Toronto to get your ductwork cleaned today. Unique Providers offers best-in-class air vent cleaning in Toronto with 25 years of experience and goodwill. 
Serving an extended area of Greater Toronto, our duct cleaning experts have a detailed understanding of the different aspects of the different HVAC systems. From regular servicing to occasional repairs, we provide all. Be it air-conditioning or furnace servicing,  we are there for all sorts of ductwork cleaning in Toronto. 
Over the years, Unique  Providers have won customers' trust, who keep coming back to us whenever there is a requirement for dryer vent cleaning in , air duct sweeping, or ductwork sanitization. Our industry experience and proficiency in ductwork cleaning have gained us a loyal customer base through word-of-mouth marketing. In fact, most of the google searches of "air duct cleaning service near me" return our name.
Unique Provides- A Reliable Dryer Vent Cleaning Service in Toronto.
When you hire us for duct cleaning service, we bring high-end vacuum & sterilization equipment and follow  NADCA recommended procedure.  So, you do not have to worry about the air quality in your residential  or commercial  space when the responsibility of the ductwork cleaning is on us. For the commercial  properties, we offer an  on-site inspection  so that it's easier to identify the problem areas and  plan a cleaning procedure accordingly.  We make sure that your system remains  free of debris and obstructions. We offer:
Affordable servicing and repairing of ductwork, air vents and filters of your HVAC system

NADCA Certified procedure and experienced service staff

Comprehensive cleaning and sanitization

Duct Cleaning Service for both residential and commercial areas

High-end equipment

25 years of expertise
Why Should you Choose us?
MORE THAN 20 YEARS in BUSINESS
100% CUSTOMER SATISFACTION
Reasons for Air Duct Cleaning.
According to NADCA (National Air Duct Cleaners Association), air ducts (both in residential and commercial properties) need frequent cleaning due to various reasons. Here's why. 
When you are purchasing a new home that was vacant for a long time, you need to get the air ducts cleaned before moving in. Since it was vacant for a long time, there's a high chance the air ducts are blocked. Cleaning it beforehand will keep it free from contaminants. And improves air quality. 

Ducts also get blocked by the hairs of your naughty pets. If they keep running around the house, their shedding hair will block the air ducts. It prevents the proper functioning of the HVAC systems. Without deep cleaning, your systems won't get back to their former efficiency. 

With kids and asthmatic patients at home, it's wise to clean air ducts at regular intervals. It will keep the risk factors of infections at bay.

If your home has survived a disaster like fire damage or so, you must get your ducts cleaned post-restoration. Remember that air-borne contaminants can easily obstruct the ducts even if the system itself remains unaffected. Cleaning those can help maintain indoor air quality.
Types of Duct Cleaning Service in Toronto You Can Avail
At Unique Providers, we offer you the following services:
Air Purification & Disinfectant

Mechanical Air Duct Cleaning

Bacteria & Mold Prevention

HEPA Vacuum Cleaning 

Coil Cleaning Services

Compartmental Cleaning of Ducts
Planning an Air Duct Cleaning Session? Here's why People Choose Spring Season.
There's no specific time to clean the air ducts, people mostly chose the Spring season for this. Because the temperature is moderate. Most of the time, the HVAC system remains switched off. Hence, you can get it cleaned thoroughly without affecting your routine. And, as the summer sets in, you can have better indoor air quality. Secondly, the dust and grime accumulated during the winters can be easily cleaned off. As you can't keep your HVAC systems switched off in the winters ( due to the use of heating components), most of the dirt and grime including dead bugs and rodents might contaminate the air ducts. During Spring you can get an extensive ductwork cleaning and put them at rest to use again during Summer.
However, you can also clean your duct system in the summer and winter, but that way you need to keep your system switched off for some time. 
Choose your Duct Cleaning Service Provider in Toronto Wisely
You will come across many choices while looking for duct cleaning services in Toronto. But choosing the right company is crucial. Several considerations come into play while choosing a service provider. Check out their professional credibility by going through the customer reviews. Choose a company with knowledgeable staff and a responsive customer support team. Keep in mind that air duct cleaning is a vital thing and you might need to approach the support team from time to time for assistance.
Beware of the Cheap Duct Cleaning Service in Toronto!
Many people tend to avoid professional dryer vent cleaning in Toronto, considering them an expensive choice. Instead, they fall for $50 cleaning services, which are scams practically. A professional can clean the air ducts thoroughly which will prevent further mold buildup in the duct. Secondly, they use professional cleaning products instead of regular ones, which helps prevent contamination more efficiently. They also bring high-quality equipment and chemicals to clean the system.
Last but not the least, professionals come with a clear idea of how to handle your HVAC system. So there's no risk of the system getting damaged. They have prior HVAC training, due to which they are familiar with every part and compartment of the system. They can use the mold inhibitor properly and prevent those from contaminating other areas during the cleaning process.
Don't Wait!
Choose a professional duct cleaning service in Toronto and enjoy better air quality. 
Consider Air Duct Cleaning a Priority Always!
When is the last time you seek professional help for air duct cleaning? Maybe a few years back or longer than it should actually be. But, air ducts are more sensitive and HVAC systems tend to accumulate more dirt and grime than you could think. Dirty and clogged ducts pose serious health hazards and if you do not clean them regularly, the pollutants inside are going to stay. So, before you see the red flags, perform regular cleaning to keep pollution at bay.
Leverage Unique Providers Duct Cleaning Advantage!
25-Years of Excellence in Improving Air Quality
Remember the air we breathe plays a key role in affecting our health in a negative and positive manner.   Especially in the families where elders and people with allergies live must do duct cleaning on a regular basis. At Unique Providers, we follow NADCA recommended procedures for 25 years when it comes to air vent cleaning or similar jobs. We focus on 100% lint removal so that the inmates of the house can breathe fresh. 
We Understand that Safety is the Prime Concern
When the air vents are clogged by lint, dust, grime, and in some cases pet hair, it's your responsibility to get it cleaned at the earliest. Remember, clogged pores are responsible for house fires as well as health hazards.  By cleaning the air ducts, we focus on the instant removal of lints and grime. Thus,  a timely cleaning will keep your  home and office safer by removing the source of this hazard.
People Trust Us for Providing Quality Service at Affordable Price
When it comes to duct cleaning in Toronto,  people look for inexpensive service providers. But, they should focus on getting top-notch services at an affordable price, which we offer at  Unique Providers. You can compare the price always,  but we bet that ours is the best service at a truly competitive price range. Give us a call for regular servicing as well, so that you don't need to bear a high cost for situations like A/C unit breakdowns or furnace overheating. Getting us hired for dryer vent cleaning can help you avoid premature replacement. Moreover, our cleaning service ensures optimum energy efficiency, while reducing your energy bills.
A Happy and Contaminants Free Ambiance
Air-borne particles are mostly responsible for causing poor sleep and allergy-induced diseases. Also, it leads to weaker lungs, fatigue, and more. To keep you protected from this, all you need is clean air, which we can provide by offering a comprehensive duct cleaning service