Manoj was prompt, professional and provided knowledgeable service.
Manoj arrived on time and he and his assistant worked quickly and efficiently getting my duct work cleaned. He showed me before and after pictures. Wow what a difference! I highly recommend them!
I was very happy with the service provided by Raj. I would,most rcomend their services.
Karishma Kuruvilla
2021-11-10
I have been using unique providers for 5 years now and would recommend their services. They recommended and performed sanitization, replaced my humidifier evaporator coil and cleaned my ac coil upon arrival in addition to cleaning air ducts. Very professional and knowledgeable company!
Great service, showed up on time. Very professional.
Manoj and his team came at house were very professional did my duct and dryer cleaning and I am shocked to see the results. Thanks to them. Will refer them for sure.
Deusdedit Elmer Maquiling
2021-11-05
I will highly recommend this company based on my experience with the duct, furnace, coil cleaning and sanitizing services provided recently. The work the team consisting of Ranjoph, Ramiro and Abdul Rashid was done diligently.
William Saldanha
2021-11-05
Manojand his team did great job best workmen ship. Very satisfied from the duct cleaning. Thanks
Great work done by Ramiro And Ranjodh ….very nice people …highly preferred
Great services provided by Raj. He was detailed and prompt.
Frequently Asked Questions about Duct Cleaning in Richmond Hill
Most frequent questions and answers
Help to Stop Telemarketing Fraud…
If you have received an unsolicited call from someone claiming to be Unique Providers duct cleaning service, please call us now at 905-456-8940 as we do not solicit calls and would like to provide you with great service.
Best Duct Cleaning Service in Toronto
Unique Providers is a professional air duct cleaning service provider in Toronto, Canada. We offer top-notch air duct cleaning services with over 25 years of experience in the field. We cater to residential, commercial, and industrial properties with a detailed understanding of HVAC systems. Our team of professionals is highly skilled and equipped with state-of-the-art equipment to handle any type of air duct cleaning needs.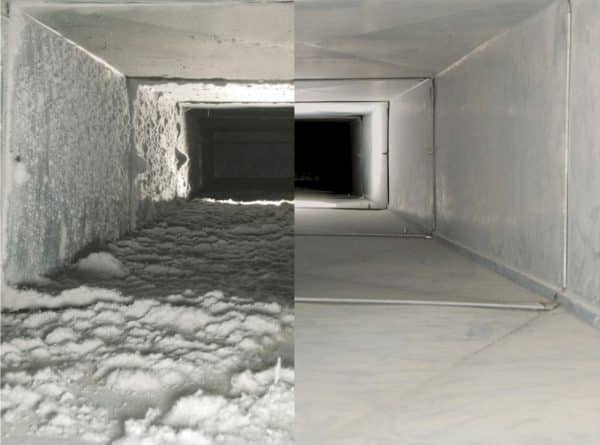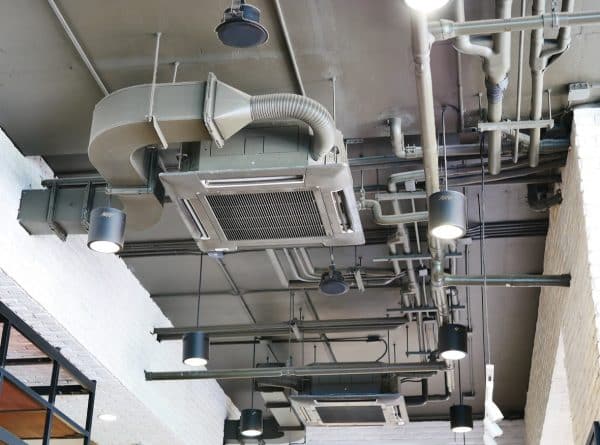 Residential Air Duct Cleaning Services in Toronto
Unique Providers offers the best air duct cleaning services in Toronto for residential properties. We take care of the supply and return ducts, grilles, coils, drip pans, fan motor, and fan housing. Our team understands that residential ducts, filters, and dryer vents are sensitive areas and require professional knowledge to clean them without causing any damage. That is why we recommend hiring our professional residential air duct cleaning services in Toronto at a competitive cost.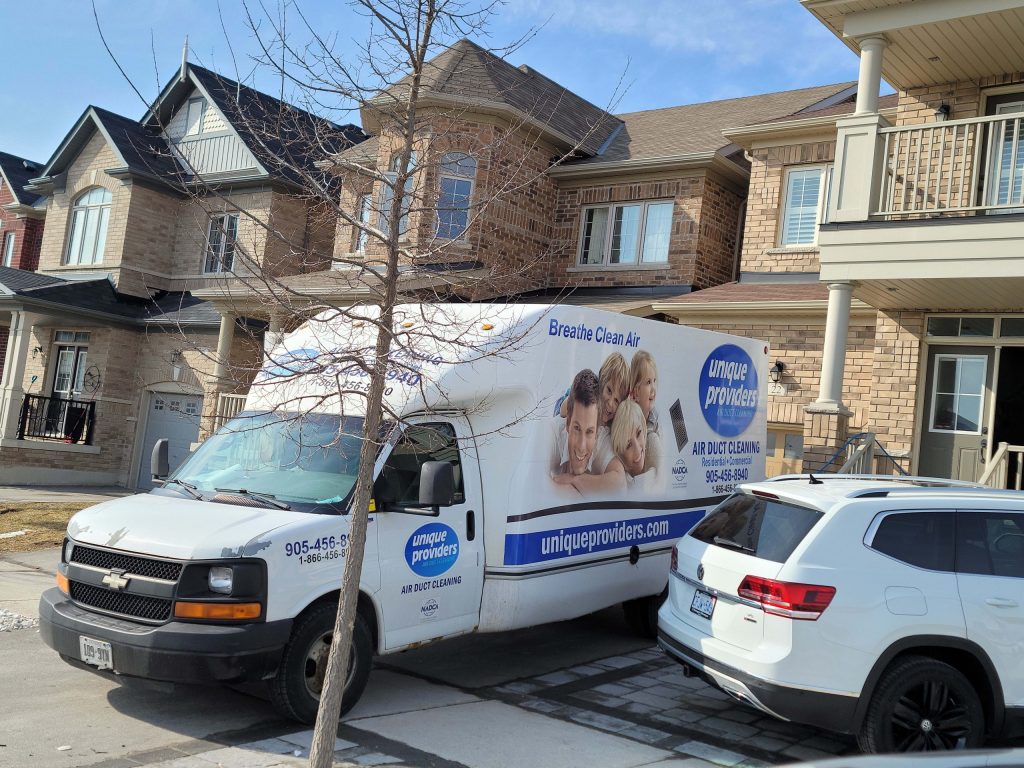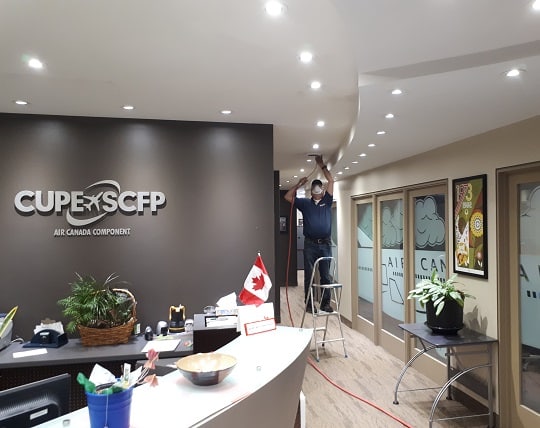 Commercial Air Duct Cleaning Services in Toronto
We are one of the best air duct cleaning companies for commercial properties in Toronto, offering cleaning, and sanitizing of all the components of your duct system. Our services include diffusers, return grills, reheat coils, cooling coils, make-up air units, blower wheels, ergs motor housing, fan housing, unit housing, supply main and return main ducts, turning vanes, drain pans, and all other components of HVAC systems in commercial space. We are known for our competitive prices.
Why Hire Unique Providers for Air Duct Cleaning Services in Commercial Properties?
According to the National Air Duct Cleaners Association (NADCA), vent holes in residential, industrial, and commercial properties need frequent washing for various reasons. Here are some reasons why you should hire Unique Providers for air duct cleaning services in commercial properties:
Newly Purchased Homes: When purchasing a new home that was vacant for a long time, the filters need cleaning before moving in. There's a high chance that the vents are blocked. Cleaning it beforehand will keep it free from contaminants and improves air quality. Hire Unique Providers for air duct cleaning in Toronto.
Pet Hair Blockages: Pets tend to shed their hair everywhere, and the vent holes are no exception. The hair can block the vents and prevent the proper functioning of the HVAC systems in commercial and industrial properties. Without a deep cleanup, your HVAC systems won't get back to their former efficiency.
Risk Factors of Infections: With kids and asthmatic patients at home, a deep cleanup of the vents at regular intervals is crucial. It will keep the risk factors of infections at bay.
Post-Restoration Cleanup: If your home has survived a disaster like fire damage or so, the best thing you can do is getting vents cleaned post-restoration in your commercial and industrial properties. Contaminants can easily obstruct the vents, even if the system itself remains unaffected. Best cleanup of the ventholes in industrial and commercial areas can help maintain indoor air quality.
Subscribe to our newsletter
Don't miss new updates on your email
Types of Duct Cleaning Services in Toronto You Can Avail
At Unique Providers, we offer you the best residential, commercial, and industrial services in every possible manner, such as:
Best Purification & Disinfectant
Best Air Duct Cleaning
Bacteria & Mold Prevention
Best HEPA Vacuum cleanup
Best Coil cleanup Services
Compartmental cleanup of Filters in residential, industrial, and commercial properties
Why Our Users Love Unique Providers' Services
Why Choose Unique Providers for Air Duct Cleaning Services in Toronto?
At Unique Providers, we believe in providing high-quality duct cleaning services in Toronto that exceed our customers' expectations. Our team of experienced professionals uses NADCA certified procedures to ensure that your HVAC system is thoroughly cleaned and free from contaminants. We use high-end equipment and follow best practices to ensure that your system remains free of debris and obstructions.
We understand that every customer has different needs and preferences. That's why we offer a range of duct cleaning services in Toronto that can be customized to meet your specific requirements. Our services include air duct cleaning, furnace cleaning, air filter replacement, AC coil cleaning, dryer vent cleaning, HEPA filtration system installation, and more.
So, if you are looking for the best air duct cleaning services in Toronto, look no further than Unique Providers. With over 25 years of experience in the industry, we have gained a reputation for providing high-quality and reliable duct cleaning services in Toronto. Contact us today to schedule an appointment and let us
You Deserve One Of Our Best Service
with 25 years of duct cleaning experience